Last Saturday was Slyvester's birthday...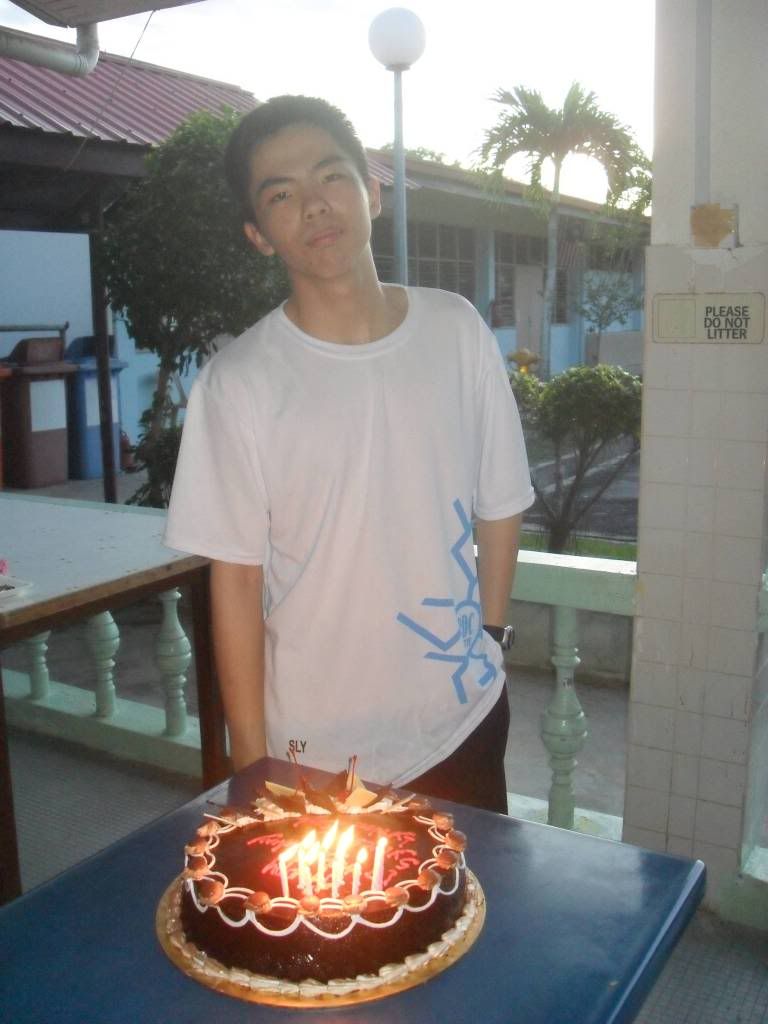 We celebrated his birthday at school canteen..
This is the very first time for him to celebrate his birthday with his friends.
We have nothing to give him as there's no any outing anymore...
So, Aiva create a huge birthday card for us..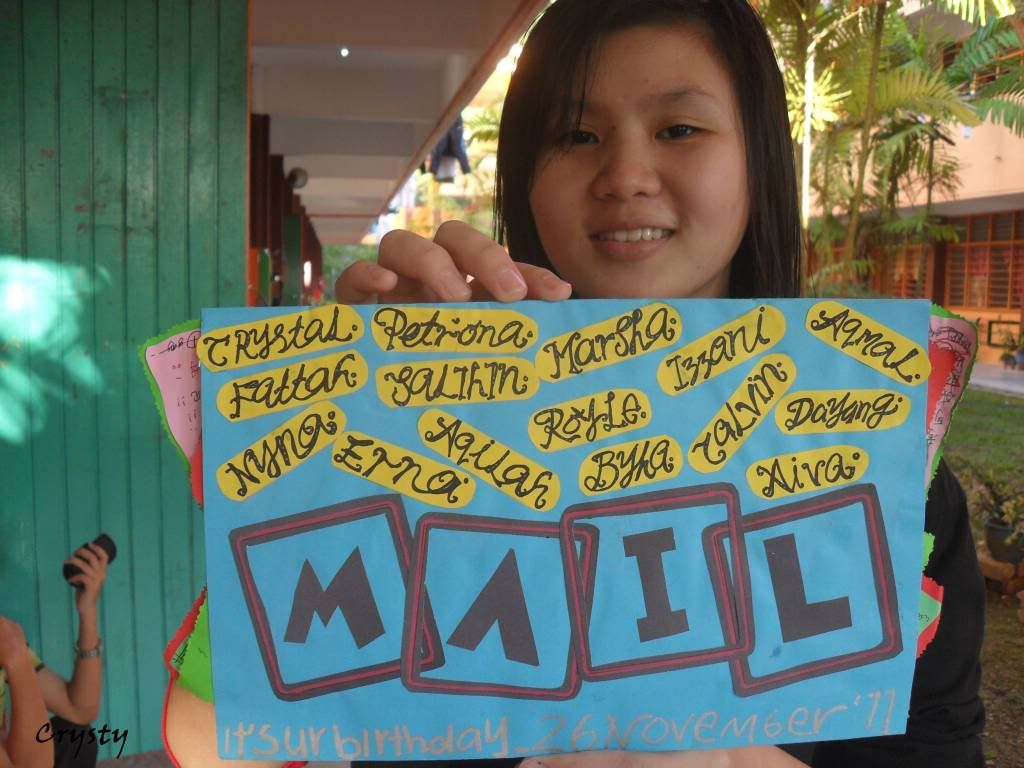 She is so creative!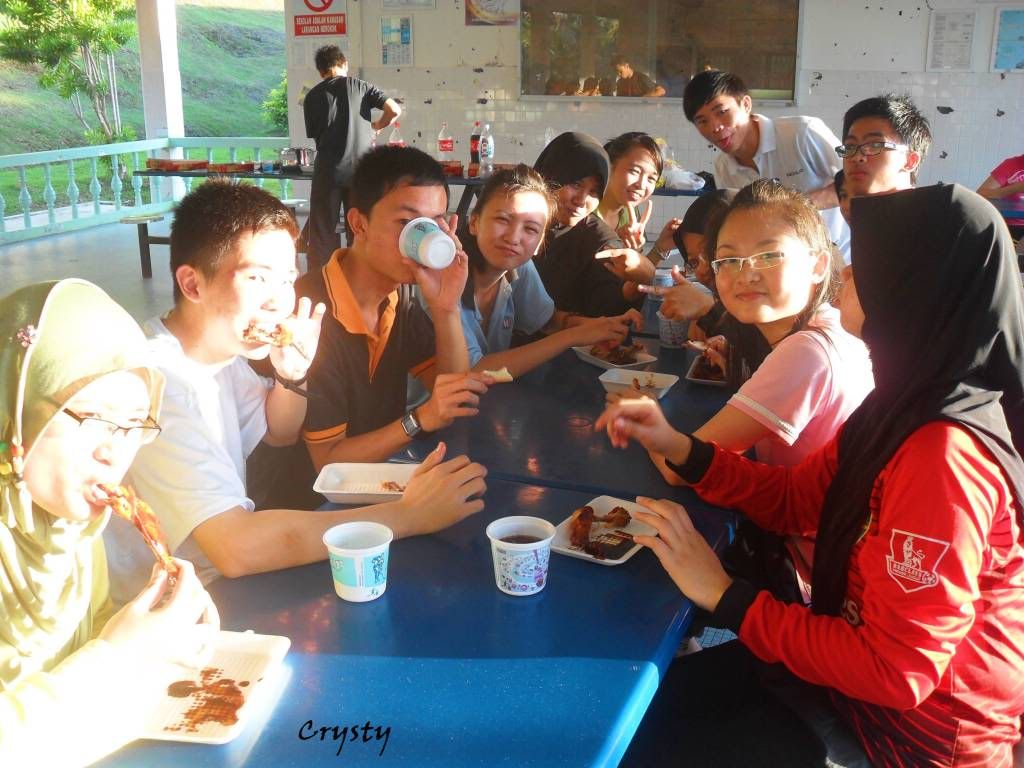 Pet'ai gangs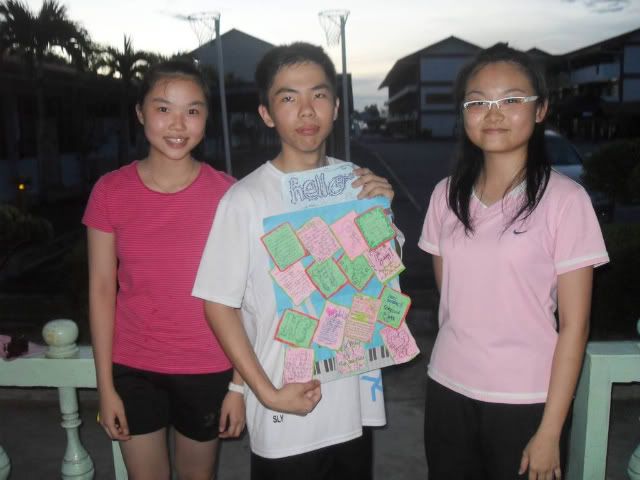 Stephenie, Sly, Me.
His parents brought a lot of delicious and yet halal food for us.. :)
I think this was the most memorable party ever for him.