Wednesday is a public holiday, so I've decided to hang out with friends to catch up with each other. When we arrived, there was a long queue and the surrounding is so crowded. Holiday ma! However, we managed to buy the ticket for the last 19 before it sold out. It was like 45mins before the showtime. Fyi, this is my first time to watch 3D in cinema. LOL.
The street-dancer Ash and his manager, Eddie gather the greatest street-dancer around Europe with Eva a Latin dancer to participate in Final Clash.
The greatest dancer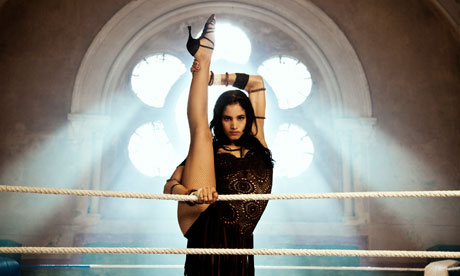 Eva is a seductive woman.
Overal rating: 7/10
This is a must watch movie for who loves to dance. ;)
XOXO,
Crysty